How Can You Join?
To join we need a completed application and membership dues for the first two years. Please contact
gulfcoastwm@aol.com
for more information and a copy of the application. Proof of service is required.
Who Can Join?
Membership is open to women who serve or have served honorably in the U.S. Marine Corps or the U. S Marine Corps Reserve from 1918 to the present. WMA chapters are located across the United States with members both at home and abroad.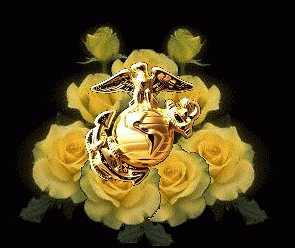 65th Anniversary of Women in the Marine Corps
At the historic Molly Marine site in New Orleans, Louisiana.
BGen Tracy Garret was the guest speaker at the 65th Anniversary of Women in the Marine Corps at the Molly Marine statue in New Orleans. WMA President Paula Sarlls joined WWII Marine, Marian Landry and the grandaughter of Enrique Alferez, the sculptor of Molly, at the celebration.



Benefits of Joining?
Formed in 1960, WMA is the only association of women Marines. It is a nonprofit, nonpolitical organization. New members receive a quartly magazine Nouncements and a biennial Resource Manual and Directory of members.
The WMA Scholarship Committee administers a program of grants each year for elgible WMA sponsored applicants. College schholarships are awarded annually to deserving persons who meet eligibility requirments.
The best reason to become a WMA and Texas-2 member is the continued comaraderie of women Marine Corps friends.
"Holding the title Marine is the common thread that runs through us all. It intertwines through the years, but always comes full circle. This organization makes me feel bigger than myself and it is a wonderful feeling to fit in. WMA offers the support we need as females in the Marine Corps."
Capt. Jenifer Nothelfer CH-46E Pilot